A Jagannath Temple for worship Radha Krishna, Sri Jagannath, Baladev, and Subadra Devi and Gaura Nitai.
God is not abstract; He has both the impersonal and the personal aspects to His personality, which is SUPREME, ETERNAL, BLISSFUL, and full of KNOWLEDGE. As a single drop of water has the same qualities as an ocean of water, so has our consciousness the qualities of GOD'S consciousness. Through our identification and attachment with material energy (physical body, sense pleasures, material possessions, ego, etc.) our true TRANSCENDENTAL CONSCIOUSNESS has been polluted, and like a dirty mirror it is unable to reflect a pure image.
Krishna consciousness encourages a life of devotion, service, and spiritual growth, with a focus on developing love and devotion for God. Practitioners engage in activities such as chanting, meditation, and studying sacred texts, as well as serving others and living a pure and ethical lifestyle. The ultimate goal of Krishna consciousness is to attain pure love for God and to achieve liberation from the cycle of birth and death.
The Most Merciful
Lord Jagannath
The lord of the Universe, Shri Jagannath is the most merciful form of Lord Krishna. He personally protects all His devotees who are sincere and remember him always.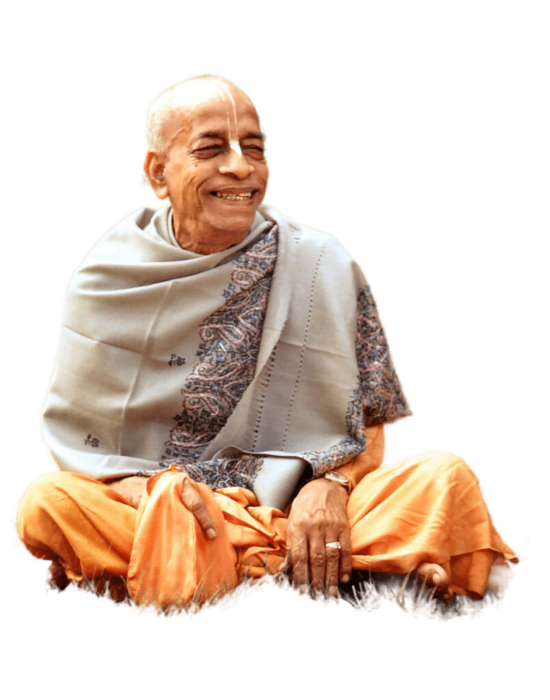 Founder-Acharya
His Divine Grace
A.C. Bhaktivedanta Swami Prabhupada
For millennia the teachings and the rich culture of bhakti-yoga, or Krishna Consciousness, had been hidden within the borders of India. Today, millions around the globe express their gratitude to Srila Prabhupada for revealing the timeless wisdom of bhakti to the world.
HARE KRISHNA HARE KRISHNA | KRISHNA KRISHNA HARE HARE
HARE RAMA HARE RAMA | RAMA RAMA HARE HARE
Govinda Mahabahu Restaurant
Experience the delicious and nutritious flavors of our Indian or Indonesian vegetarian dishes that will leave you feeling satisfied and energized. Our menu is bursting with fresh and vibrant ingredients, expertly crafted to create the perfect balance of taste and health.